Lindstrom, Minnesota Business Insurance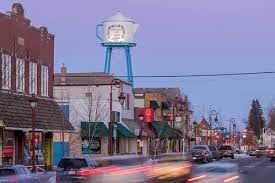 At Stein Agency we are passionate about what we do, and it will show. Our detailed and personal approach leads to creative risk management solutions and ensures the best value. We help business owners cut through the jargon, simplify their program, and achieve their goals.
What sets us apart from the "big agency"?
Customer service – Your SMALL BUSINESS is a BIG DEAL at our agency. We dedicate more time, resources, and attention to servicing your needs. Think of our office as an insurance "boutique". We are specialized, selective, and experienced.
We are local – When it comes to customer service, it's nice to know your agent is right by your side
Unique markets – We have access to carriers that the large agencies do not. This is a huge differentiator. We work with regional carriers that have a local footprint. They are aggressive on price, hands on with risk management services, and can be more flexible with terms. Not only will everyone in our office know you by name, our carrier will.
Collaboration – We believe in a collaborative approach between insured, carrier, and agent. We value our customer relationships as well as our carrier partnerships. We will work as a team to build out a complete risk management program.